How to setup Outlook 2003.
Open Outlook 2003
Select Tools > Email accounts.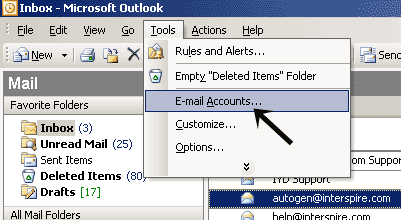 A window will open, select Add a new e-mail account.
On the next screen select POP3 type mail box.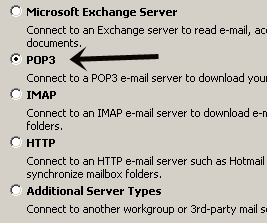 Fill out the form replacing this information with your new information we sent you.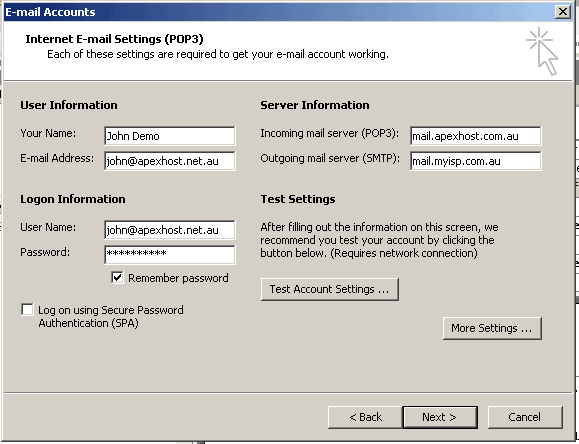 Click on Next

You have completed the setup of your email address in Outlook. You should now be able to send and recieve emails.